**** Free Shipping within continental United States only ****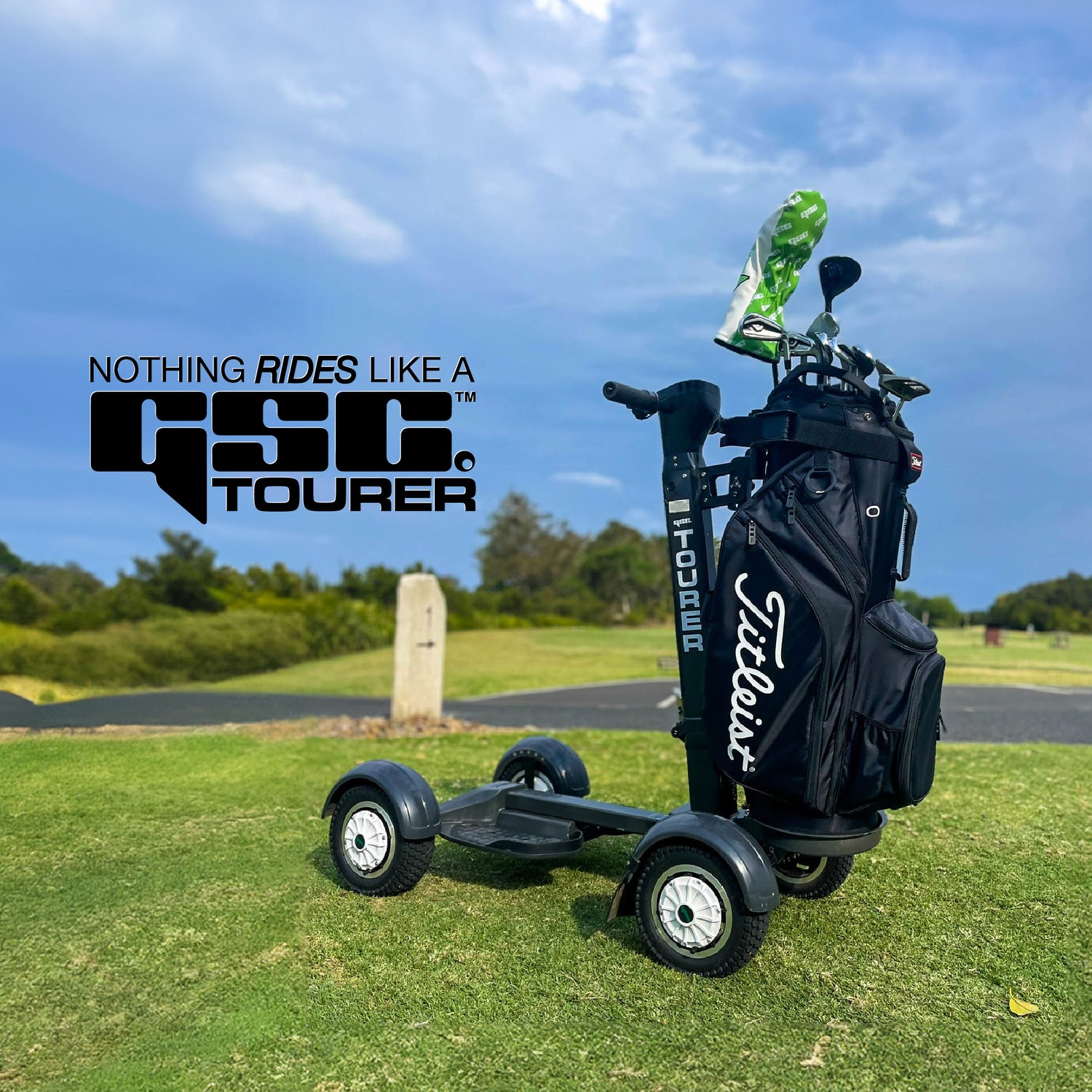 THE GAME CHANGER
Golf Skate Caddy is the proud designer and manufacturer of a new innovative product -
The GSC™ Tourer, A standing position personal golf transporter, here to change the way we play.
★ Range: 18+ holes (subject to course and terrain conditions)
★ Ergonomic fully custom-designed handlebars
★ Quick release lithium battery
★ Charge time 5-6 hours
★ Top Speed: 15Km/h
★ Net weight: 36.3kg...
And a whole lot more. Are you ready to discover a new and better way to play?
SHOP NOW
Fantastic!

At 76 & thought jumping on something like this at my age would be too adventurous. But disliking carts & finding an 18 hole walk tiring, I ordered a Tourer anyhow. Used it for the 1st time today and it took me less than one hole to master it. Probably the best thing I've ever bought, absolutely love it. Solid unit and the engineering quality is very high.

Ron Thomas, May 07, 2022

★★★★★

10/10! 

A must have for anyone that wants to enjoy the game this is how golf should be played. not waiting for the other players to play so I can pick them up in the cart. you just hop on and go to your ball. no more time wasting. no more walking until my feet hurt. this is really something different from anything that is out there on the market.

Dale smith, March 18, 2022

★★★★★

This really is my game changer

couldn't play due to a hip injury. would find it very hard to complete 18 holes. got me a tourer. I go 18 holes easily. I feel great and I can play again. there's no replacing this. for me this is the best thing I have done for myself. I enjoy it very much. It has changed the way I play, and I've actually improved my handicap.

Jim Lewis, Jan 05, 2022

★★★★★